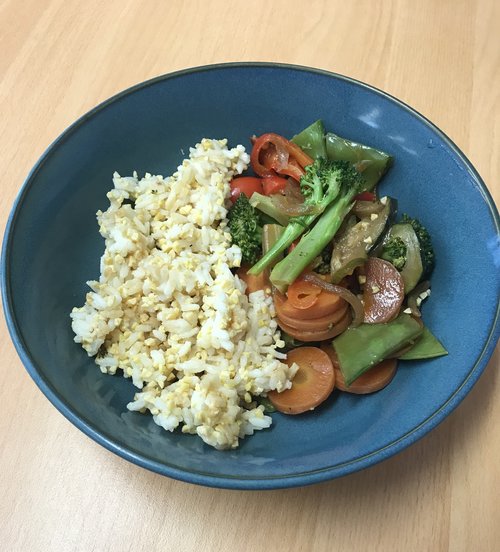 2 carrots, sliced
1 zucchini, sliced
1 red capsicum, sliced
1 broccoli, cut into florets
1 brown onion, sliced
200g snow peas, chopped
400ml coconut milk
2 cups water
1 cup white rice
1/2 cup lupin kibble
2 tbspns honey
1/3 cup soy sauce
Method
Heat oil in large fry pan at medium, and cook onions until transparent. Add in capsicum and carrot. Cook for five minutes.
Meanwhile, combine rice, water, kibble and coconut milk in a rice cooker and cook.
Add honey, soy sauce and broccoli to pan and cook for 3 minutes.
When rice is almost complete, add zucchini and snow peas to pan.
Serve & enjoy the leftovers for days!