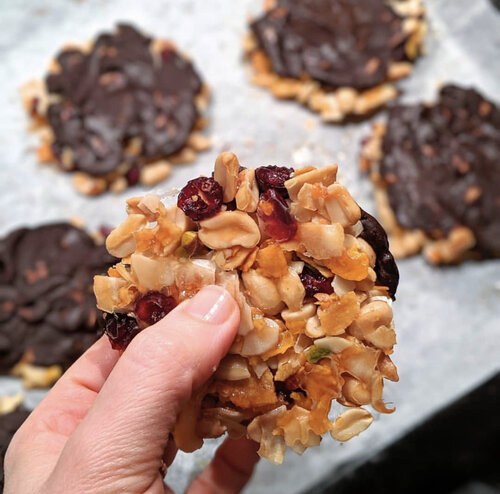 Thanks to Anna from PBCo for this sweet snack!
Ingredients
100g Protein Flakes
100g roasted salted peanuts
40g flaked almonds
40g shaved coconut
20g sesame seeds
20g pepitas
20g low sugar dried cranberries
2 tablespoons honey
100g melted butter
Dark or sugar free chocolate, to drizzle
Method
Combine all dry ingredients in a bowl. Mix honey and butter together and then add to bowl and combine.
Portion Florentines out on a baking tray (approx 10). Bake in 160C oven for 15 minutes.
Chill in fridge before drizzling with chocolate. Keep in fridge.